$700.00 This carving is 8" long and 6" tall.
A lifesize detailed carving in a preening pose with a feather in his beak. Notice the painted feathers that are shown out of place that the duck is working on putting back.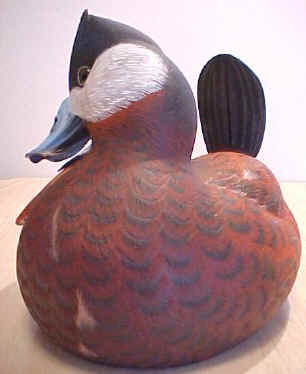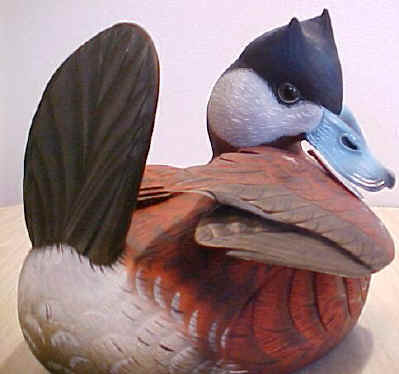 plus shipping and insurance from PA

This is a picture of a completed work residing at Riverside Retreat. This is the Preening Ruddy Drake represented here and is available for shipping upon payment. Just email us for purchase information and shipping cost to your zip code.

You may order a different pose if you would like. Serious orders only and we require a 25% deposit. Please email Milford for more information. After confirming with Mr. Hopkins as to his schedule and current work load, we will then email back to you with complete details and a target completion date. Thanks for looking.

Return to home page for Milford Hopkins or go to

Riverside Retreat © , all rights reserved.