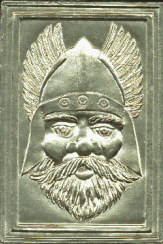 Designated as Lost Classmates.
1970 West High School.
Email
if there is any errors or additions
This list is as of February '02
In some cases an individual is listed as missing, only because of no street address in the records. This may be the result of an individual wishing to remain unknown and not want to be contacted.
| | |
| --- | --- |
| MR. MARTIN T. BARNES | |
| MR. JOHAN G. BAVINCK | MR. JAMES BECKER |
| MRS. ROXIE M. BILLS GREENFIELD | MRS. CAROL A. BLACK SMITH |
Please post messages on the Bulletin Board that has been set up for us. Bulletin Board.
For East and West Alumni, we now have a Chat Room that is available for us to use.
If you haven't already returned your Biographical form, take a few minutes to e-mail it now.
Take the Alumni Survey and let the CPPHSAA know how you feel.
LINKS

[CPPHSAA Newsletter] [Event Information] [Alumni Weekend] [Volunteer Committees] [Staff Alumni] [Missing Alumni] [WEST WEB]

Pagemaster is Nick Erway. Last updated April 27, 2000.

Copyright 2000 @ Riverside Retreat